From 3rd December 2021 we will be operating under the COVID-19 Protection Framework. Vaccine Passes will be required to enter the Shorebird Centre. Please visit our COVID-19 Updates page for more information.
December is a great time to visit Pūkorokoro Miranda Shorebird Centre. Most of the arctic migrants have arrived back from the Arctic Alaska including the juveniles that hatched just a few months ago. Make sure you come near high tide so the birds are close enough to see.
Visit the Shorebird Centre to learn about the birds, then head 2km down the road to the bird hides to view the birds.
---
Become more familiar with the birds you might see on your visit. Find out when they're most likely to be here, some tips for spotting them and other fun facts.
---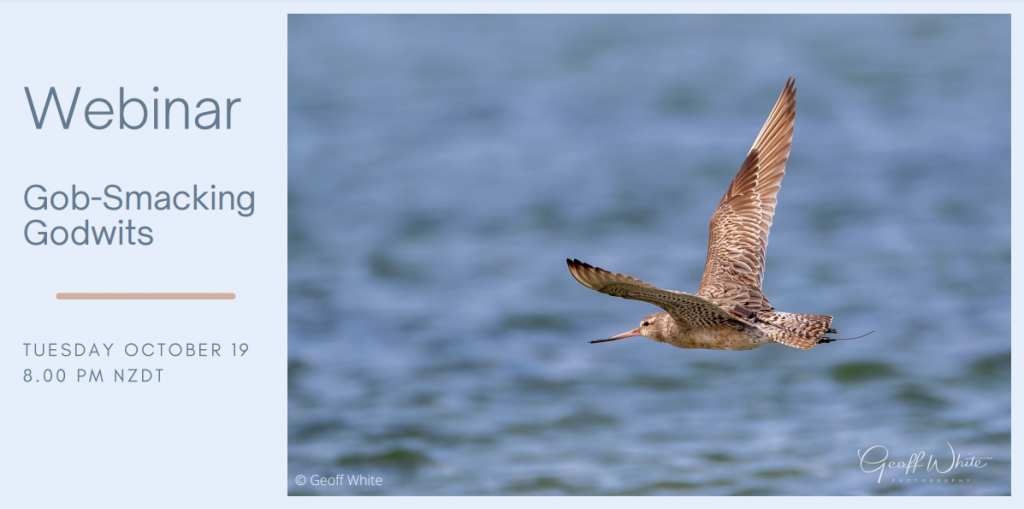 Have you been following the updates about the tracked godwits on our Facebook page but missed our Webinar event? We recorded it, so you can watch it at your leisure.
Next Page: Latest News and Updates —>