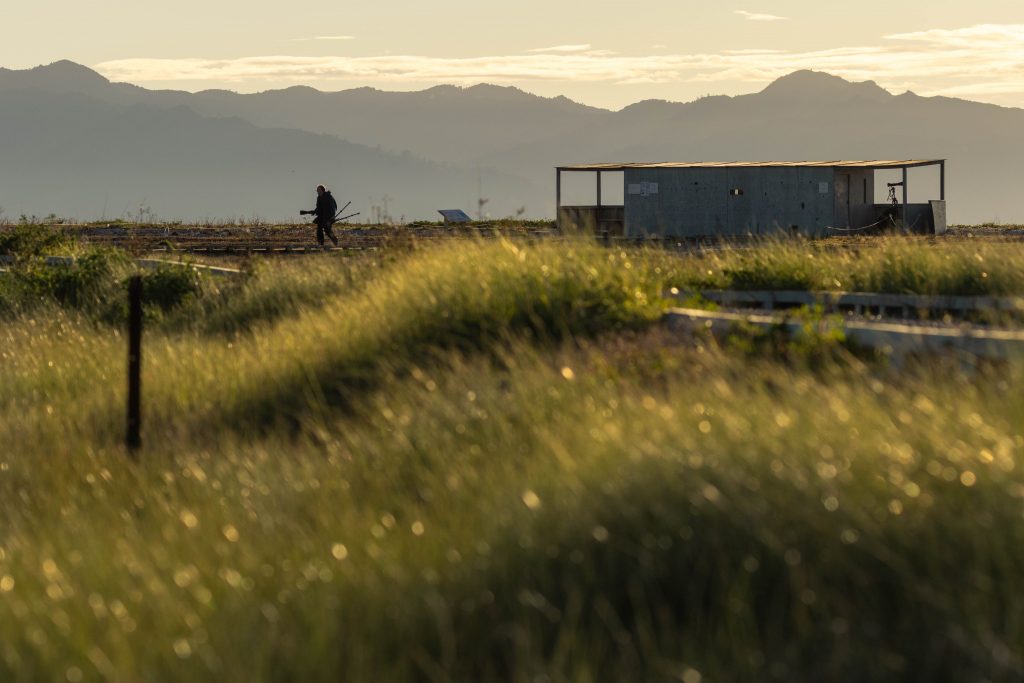 What time of day is best?
The best time to see the birds down at the bird hides is within two hours either side of High Tide. As the tide comes in, the birds move from far out on the mud flats where they feed to areas closer in towards shore. See the tide tables below. For future dates visit the LINZ predictions website and search for Thames.
You can visit the Shorebird Centre 9am-5pm to learn about the birds, seven days a week, all year round.
What time of year is best?
There are always birds to see at Pūkorokoro, but different species are here at different times.
Godwits, and other Arctic migrants arrive in September and are here until the end of March.
Wrybill and other NZ migrants arrive in January and are here until June.
We also have birds that are resident here all year round.
High Tides – July 2022



Fri 1

8.45am
Sat 2

9.25am
Sun 3

10.05am
Mon 4

10.40am
Tue 5

11.20am
Wed 6

12.00pm
Thu 7

12.50pm
Fri 8

1.40pm
Sat 9

2.35pm
Sun 10

3.40pm
Mon 11

4.45pm
Tue 12

5.45pm
Wed 13

6.40pm
Thu 14

7.35pm
Fri 15

8.00am
Sat 16

8.55am
Sun 17

9.45am
Mon 18

10.35am
Tue 19

11.25am
Wed 20

12.15pm
Thu 21

1.10pm
Fri 22

2.05pm
Sat 23

3.05pm
Sun 24

4.05pm
Mon 25

5.00pm
Tue 26

5.50pm
Wed 27

6.35pm
Thu 28

7.20pm
Fri 29

7.40am
Sat 30

8.20am
Sun 31

9.00am
Next Page: August-September 2022 Tide Times —>