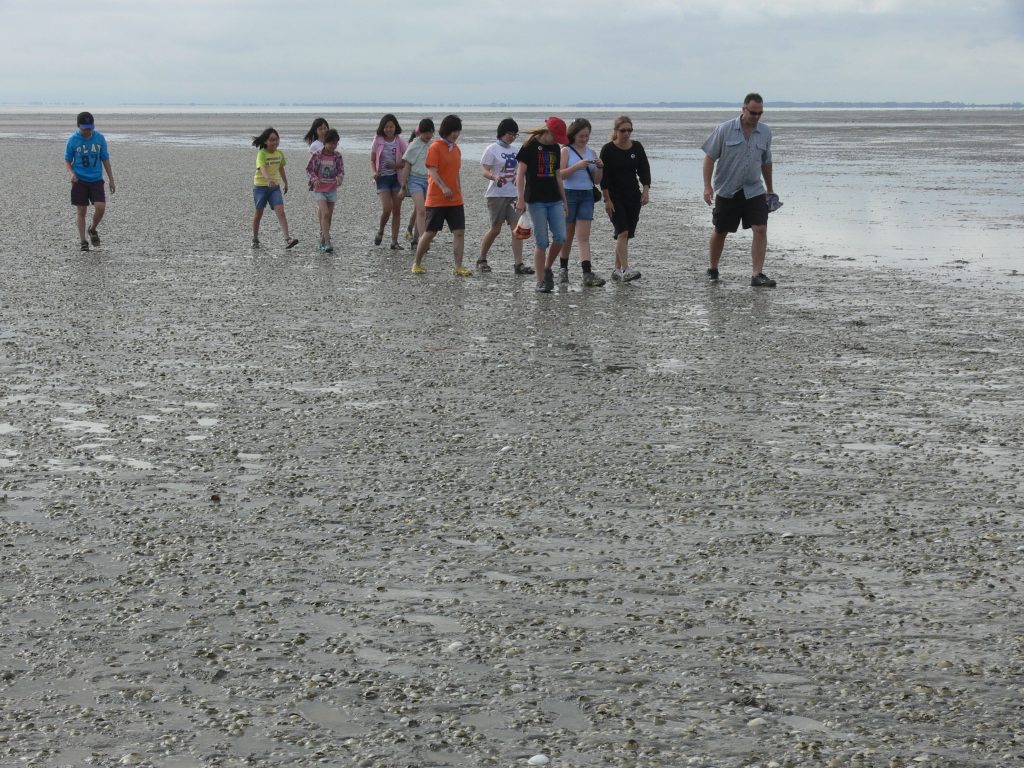 Education is a core activity for Pūkorokoro Miranda Shorebird Centre. Over the last thirty years, w
e have enjoyed hosting hundreds of visits by primary and secondary schools, as well as tertiary institutions.
School Visits Years 1-8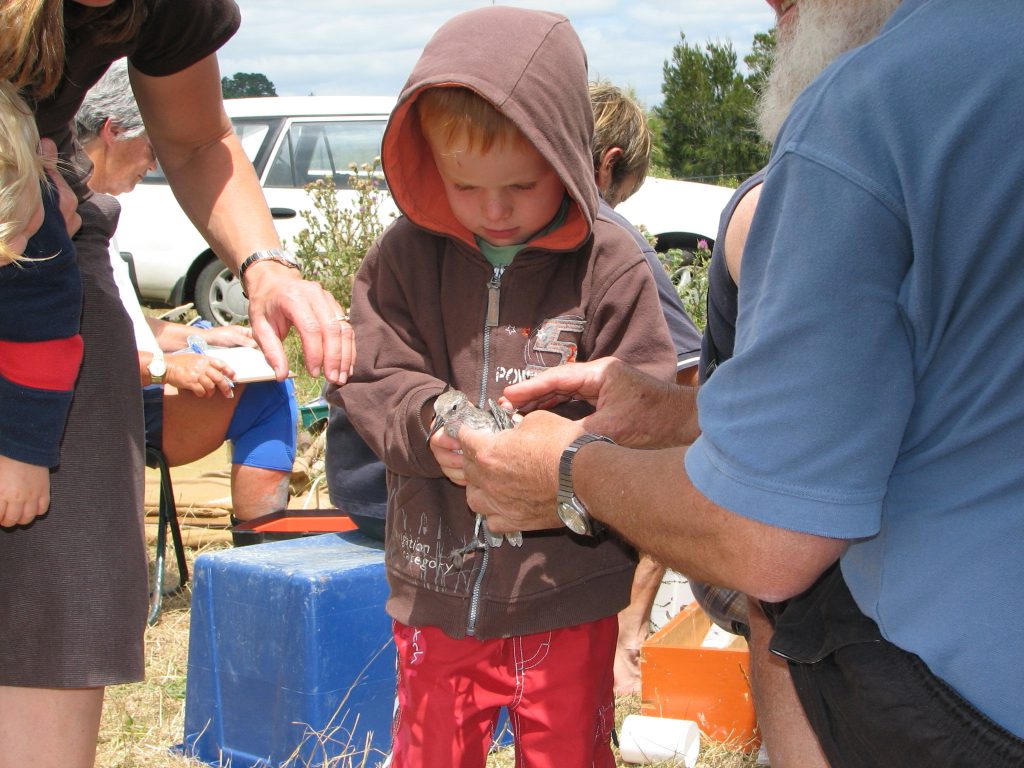 A school visit to the Shorebird Centre includes an interpretative talk covering any of the following themes:
Bird basics and biology
Mudflats and bird food
Shorebird ecology and migration – why do birds migrate? how do they do it?
Related conservation issues
The talk is followed by an excursion into the field with the use of binoculars and spotting scopes included.
Cost: $5 per child
Education Resource Years 1-8
Launched at the end of 2015 Shorebirds of Pukorokoro Miranda is an educational resource for Year 1-8 designed to match the modern curriculum. It includes background material, guides for teachers planning a visit and suggested activities.
The Flock

The Flock is a creative and fun project to spread the word about our amazing migratory shorebirds and what we all need to do to look after them.