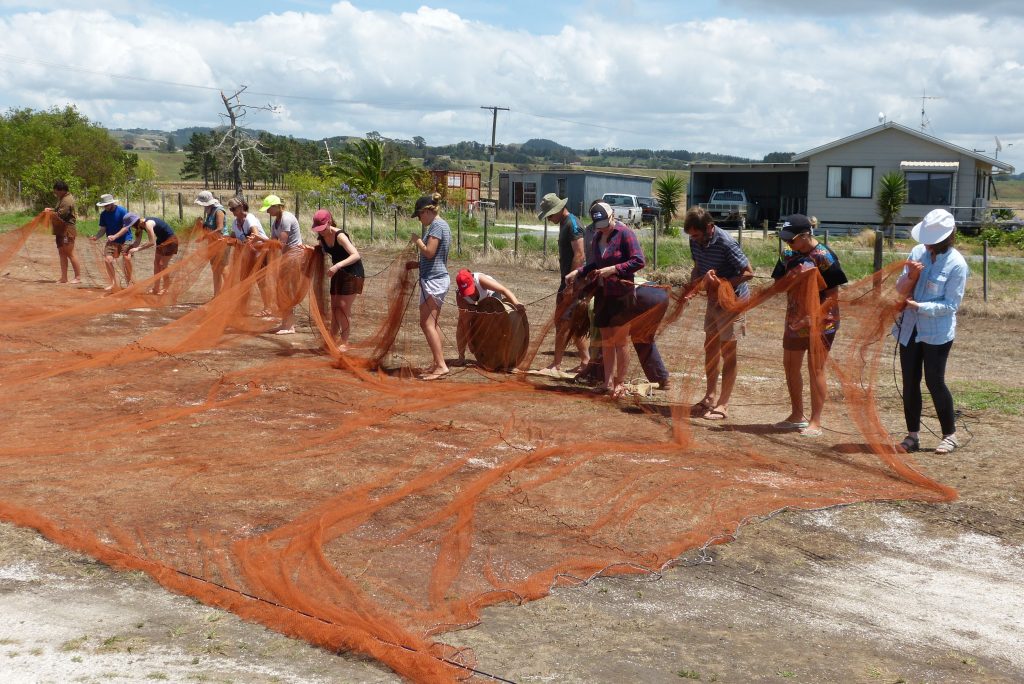 The Shorebird Centre runs a number of bird focused courses each year. Taught by experts in their fields, these hands-on courses provide a unique opportunity to expand your bird knowledge and skills while spending time in the peaceful, natural environment of the Pūkorokoro area.
Field Course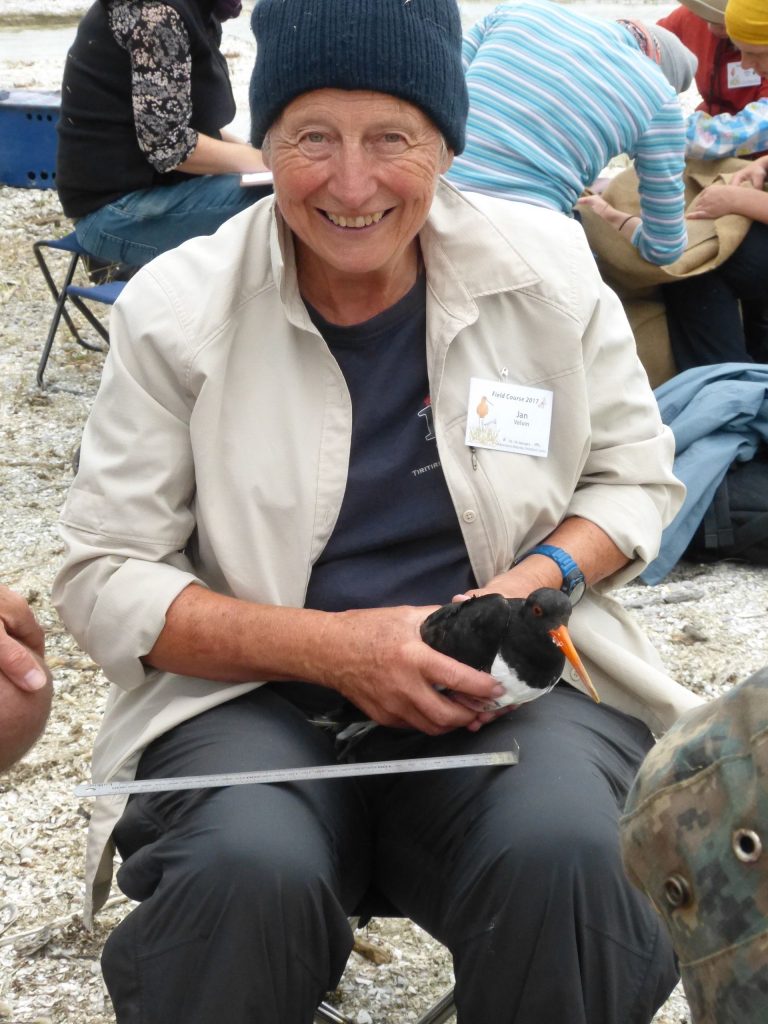 The Field Course is perfect for any naturalist. Topics covered in past courses have included geology, botany, and entomology, but with a focus on birds, identification, catching, and details on ecology of some of our shorebirds.
Frequency: Twice a Year
Duration: 7 days
Dates for 2021: January 10-16th FULL. To enrol for the 2022 course, email admin@shorebirds.org.nz
Wader ID Course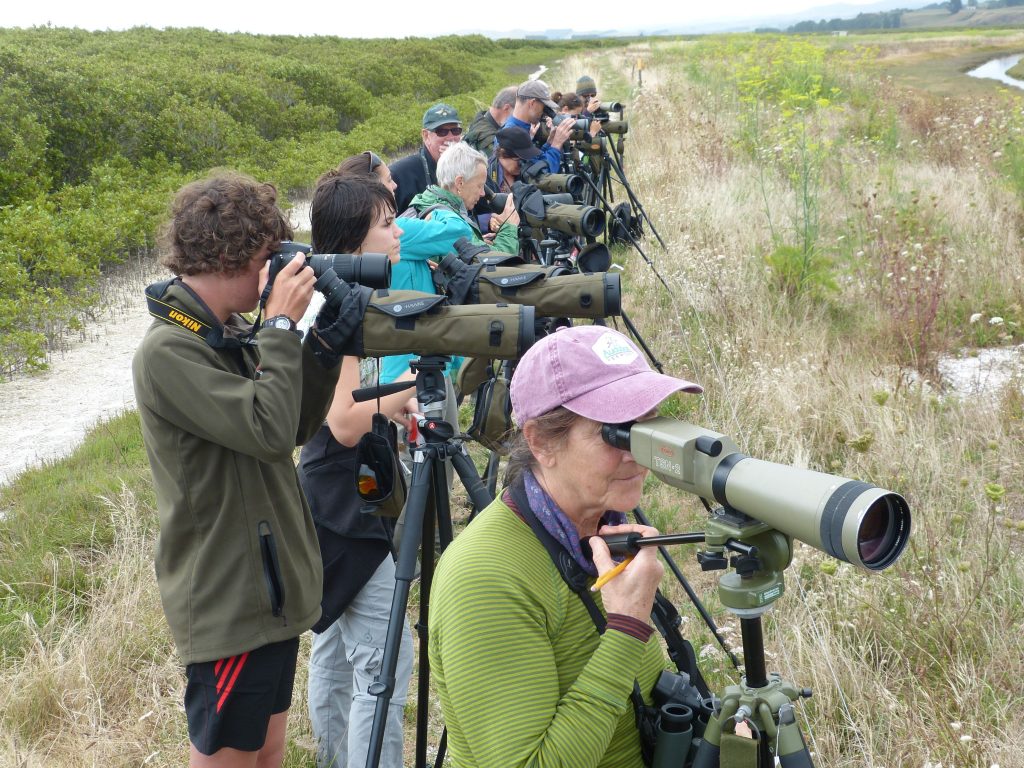 The Wader ID Course is a great introduction to the wonderful world of shorebirds. Time is split between sessions in the classroom, covering topics such as bird identification, bird taxonomy, counting birds and shorebird ecology, and time spent in the field, putting this knowledge into practice.
Frequency: Twice a Year
Duration: 2.5 days
Dates for 2021: 3-5 December. To enrol email admin@shorebirds.org.nz
Dotterel Management Course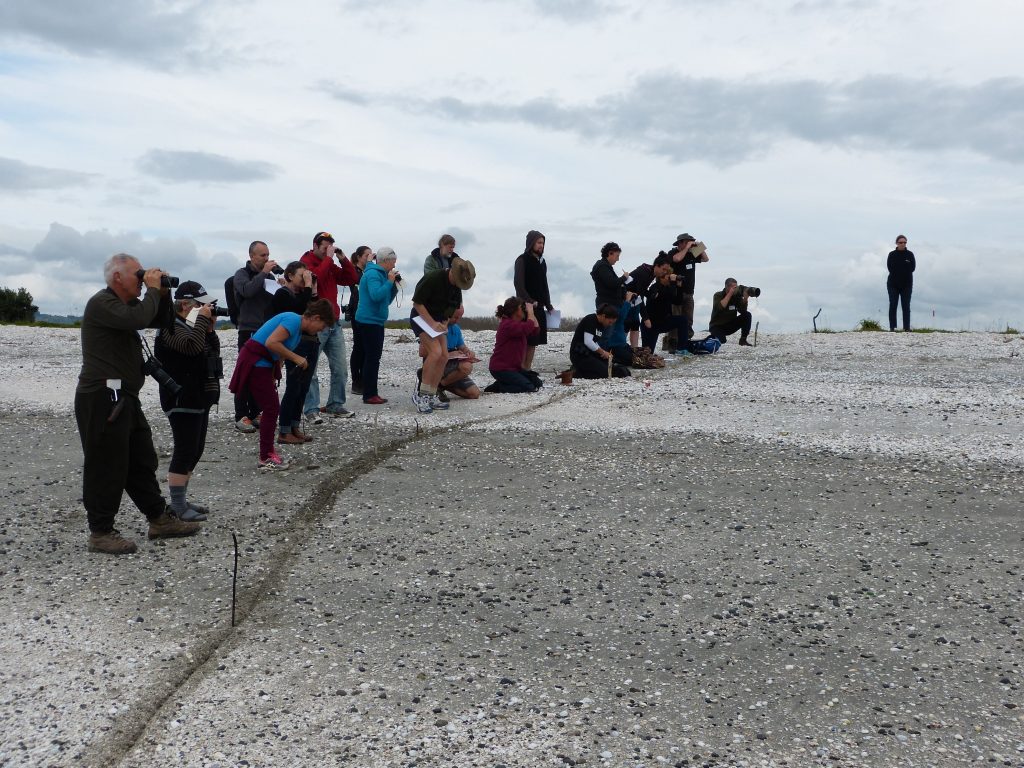 The Dotterel Management Course is targeted at anyone involved in the management or field monitoring of dotterels, including agency staff and community volunteers.
Frequency: Once a Year
Duration: 2.5 days
Dates for 2021: 31 August – 2 September. FULL. Email admin@shorebirds.org.nz to join the waiting list
Printmaking with Sandra Morris FULL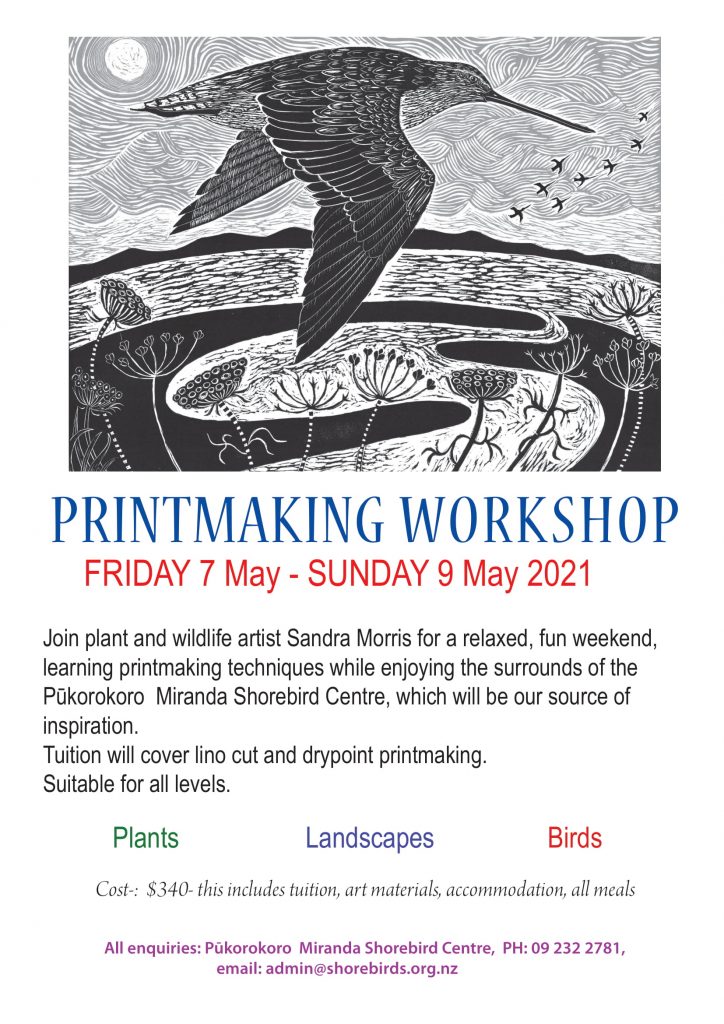 Nature Journalling with Sandra Morris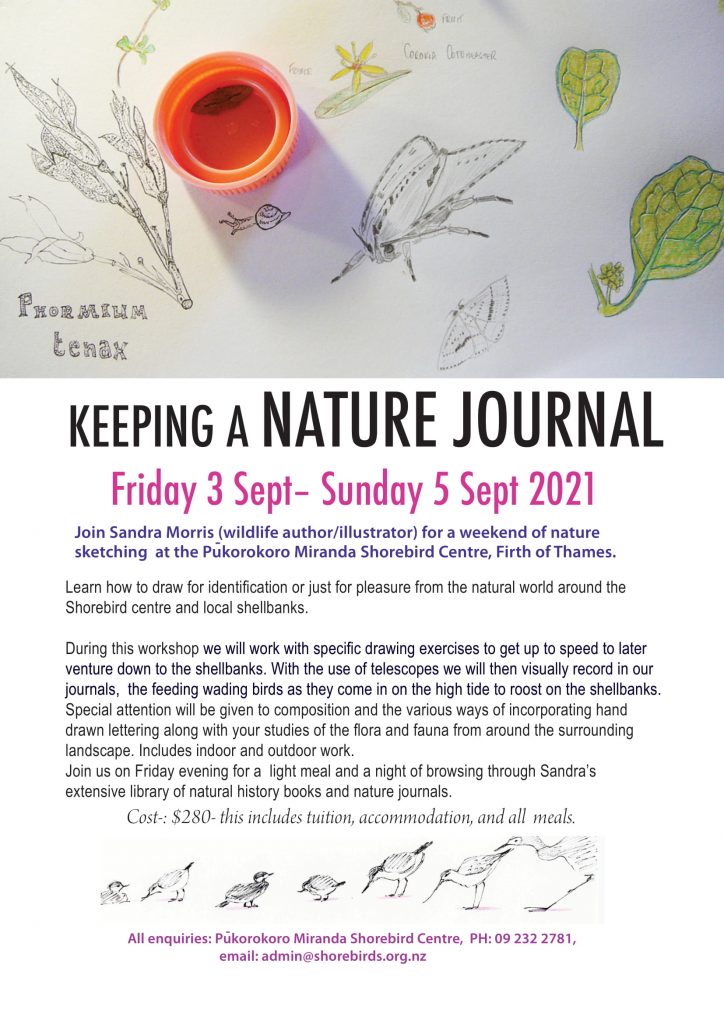 ---