The text is too small for me to read
Make sure you're viewing the magazine in Fullscreen. Click on the square in the bottom right corner toolbar to switch between Fullscreen and normal viewing.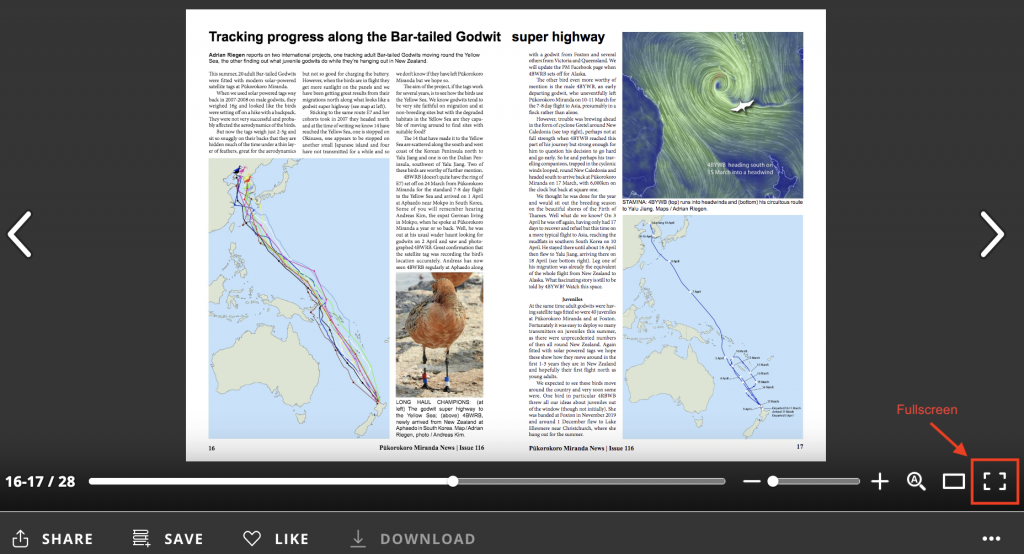 Click on the + and – on the Zoom in and out slider on the bottom right toolbar to make the print bigger or smaller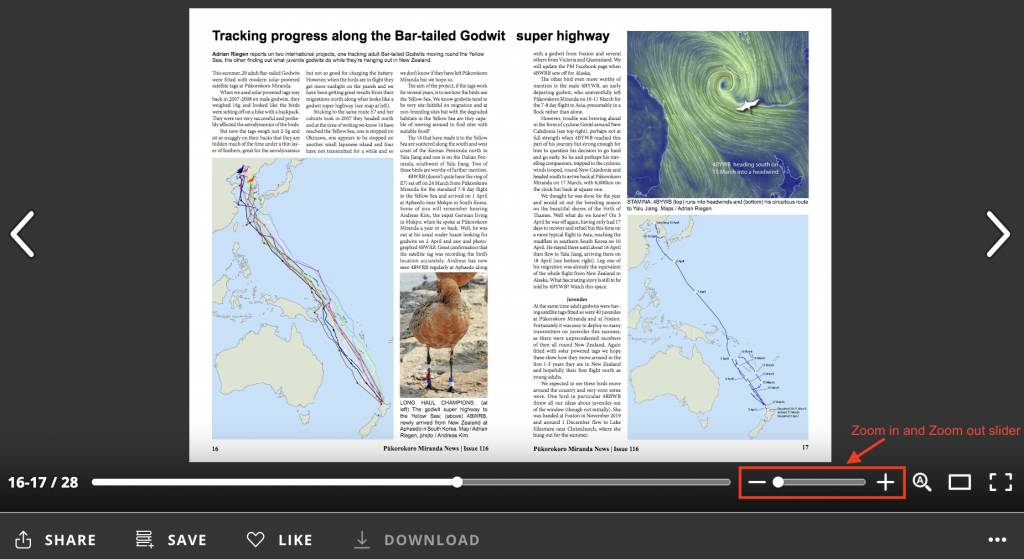 I can't click 'Download' to print out a copy to read
At this stage we don't have the functionality for this but we may look at it later.
The magazine doesn't open
If you've clicked on the cover page of the magazine and nothing happens, try to open your web browser first. Then come back to your email and try to click on the cover page again. We recommend Google Chrome as a web browser.
Still having problems?
If you have another question or are still having problems please email us at info@shorebirds.org.nz and we will help you.
Thank you and we hope you enjoy your magazine.