3rd May 2019
All three of the Kuriri – or Pacific Golden Plovers – we fitted with satellite tags have been successfully tracked across the Pacific and are now well on their way to their breeding grounds in the Arctic.
Amanda and JoJo are both now resting and refuelling in Japan after their record-breaking flights of almost 10,000km from Pūkorokoro Miranda to Japan's main island of Honshu. Jim, who left a couple of weeks later, has just landed on the island of Guam, in Micronesia, after flying some 7,500km.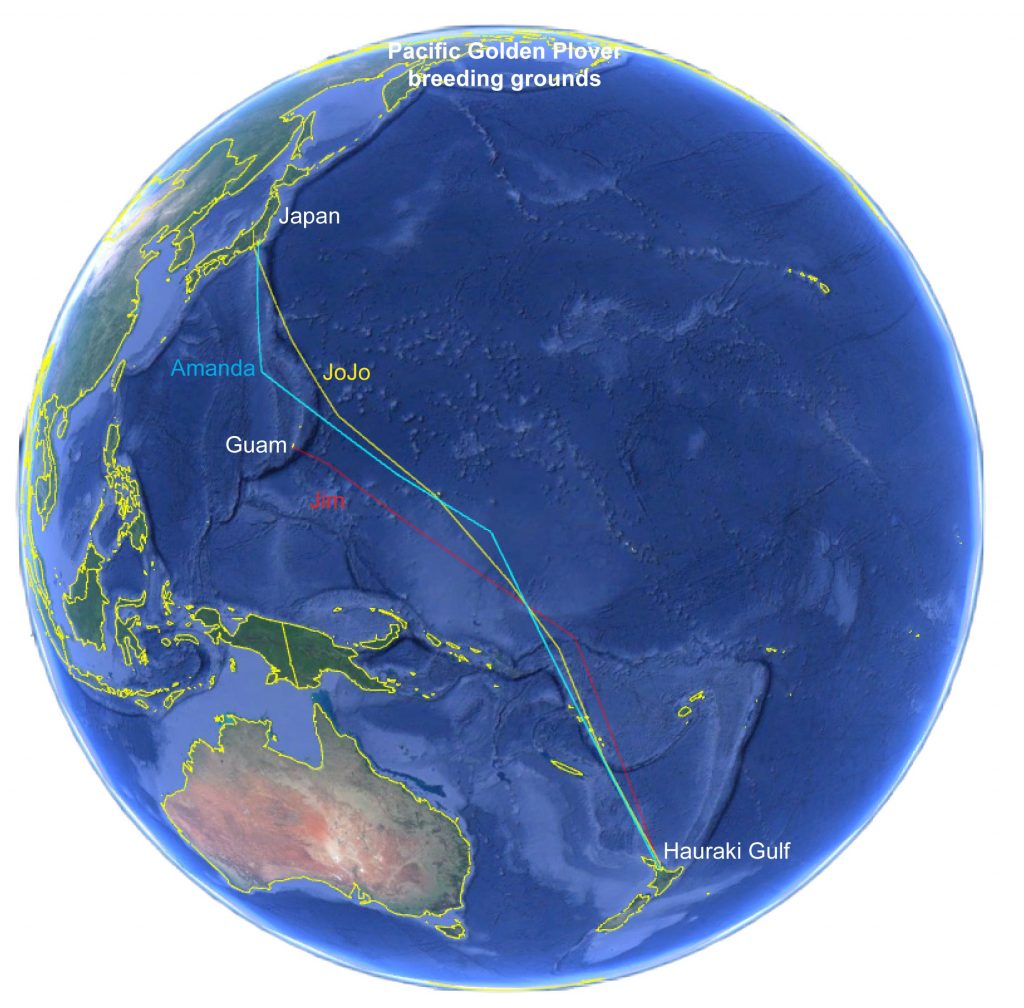 Amanda touched down not far from Tokyo on 16 April after an eight-day non-stop flight. JoJo, reached Japan on the 20th after flying at least 9,990km, which is the longest recorded flight for a PGP. Jim finally left on 23 April and seems to have reached Guam on 2 May. It is likely that Amanda and JoJo will stay in Japan for around three weeks, resting and refuelling, before heading for their nesting grounds which are probably be in Alaska. Jim, however, looks to be from Siberia so he will probably continue to follow a different timetable.
Go to the Where's Goldie? main Pacific Golden Plover Project page for more information.

Satellites track 3 Kuriri across the Pacific