2nd October 2019
An update from Lee Tibbitts at the US Geological Survey on the 23rd September 2019 confirmed that JoJo had left Alaska, flew over the Hawaiian Islands and then stopped, at least for a time at Teraina (or Washington Island), in the Line Islands, which is part of Kiribati.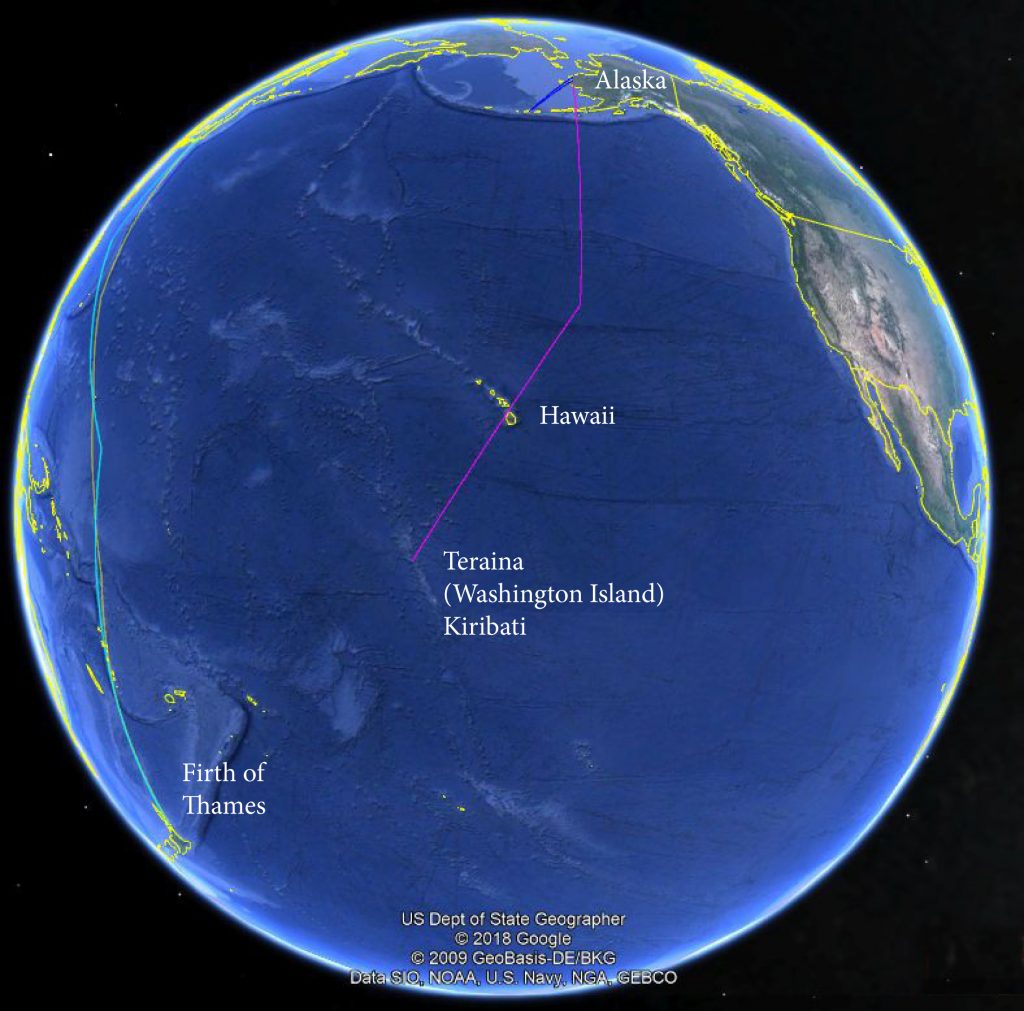 Teraina is a raised coral atoll with a large inland (mainly) freshwater lake only a couple of meters deep on average. But there must be more shallow areas that a Kuriri can walk amongst and a good source of food in the humid, western peat bog.
There's been no further news on Amanda and wee Jimmy since the middle of September but they, too, may already be heading this way.
Even though the transmitters are programmed to send data more frequently, there aren't as many satellites over the Pacific to pick up their signals. It's a bit of a black hole right now as we wait to see if it is the lack of satellites or if the transmitters batteries have failed.
As of today, 2nd October 2019, we've sighted 16 Pacific Golden Plover here at Pūkorokoro Miranda. The keen team of spotters who are out there eagerly scanning the mudflats and shellbank almost daily, keeping an eye out for a transmitter or coloured bands. But as yet, we haven't seen any of these 3 here, at Piako or even amongst the PGP spotted in the Manukau either.
But let's hope that on their arrival, the transmitters are all still functioning and we can collect the information about how they manage to make this epic southern migration. Will they all pass through these Pacific Islands or is Jimmy going to keep us guessing and navigate an alternative path than the other 2?
To see all the details of their journey and the latest spots they've checked in at, explore on your own, you can download the latest Google Earth files here.
Go to the Where's Goldie? main Pacific Golden Plover Project page for all the project information.

And the Southern Migration Begins