Pūkorokoro Miranda News – February 2022 Issue 123
We hear about the realities of studying our Arctic migrants in the expanse of the Russian tundra, take a look inside the Manager's new roost and Bob Gill looks back on the historic flight E7 made non-stop across the Pacific and the effort involved to follow her.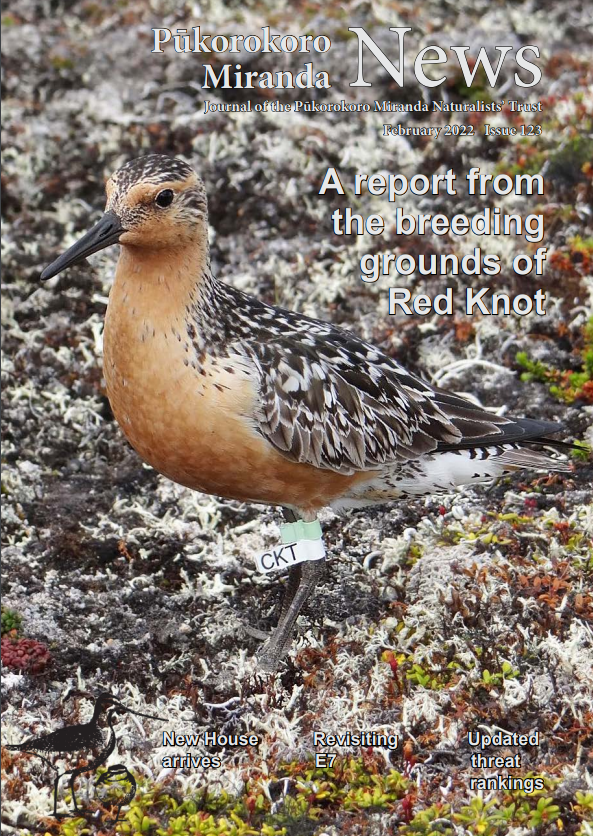 Learning about Red Knots needs a slow and steady approach and an incredible level of persistence and determination. Pavel Tomkovich tells the story of some of the discoveries he has made about knots over the last nearly 20 years.
You can read the full magazine, including these articles, here.
Updated threat rankings for our birds
Revisiting E7 15 years on
Magazine February 2022 – Red Knots in Russia