23rd August 2019
The transmitters have started to send data more frequently in anticipation of the Pacific Golden Plovers long migration south to New Zealand, which could start at any time now.
JoJo and Amanda are hopping about at sites south of their nesting areas.
Wee Jimmy, despite now being a mature female instead of a typical teenage boy, continues to entertain. In the past few days she has headed down to the end of the Aleutian Island chain, which might seem the perfect departure point, but the latest pinpoint seems to indicate she is returning to mainland Alaska. This has prompted discussion on the similar path of one of the Godwits tagged in 2007, who also flew out to the peninsular and back before its final migration south. With each report we learn more and are left with a longer list of questions.
What will Jimmy do next? When will they leave? Stay tuned to find out.
To see all the details of their journey and explore on your own, you can download the latest Google Earth files here.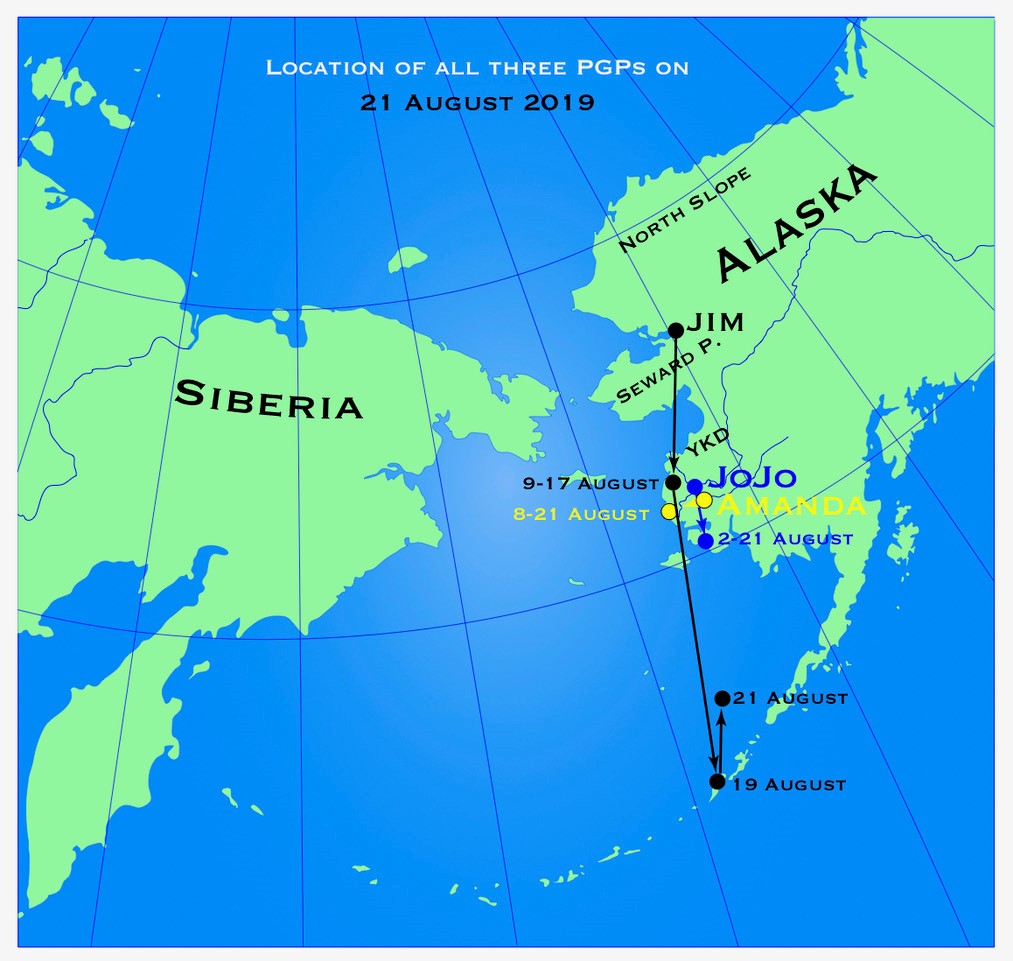 Go to the Where's Goldie? main Pacific Golden Plover Project page for all the project information.

Anticipation for the Homeward Journey